Dr. Friedrike Martin
Project Title
Impact of Sex Hormones on Alloimmunity
My decision to specialize in visceral surgery was made late during my studies. Throughout my medical studies I was interested in many medical fields. I started to work on my doctoral thesis in 2015 in the field of radiotherapy and neurooncology. There, I gained first experiences in basic laboratory research and learned methods like FACS-analysis, Western blotting, ELISA, migration assays and lentiviral transduction. However, I soon realized that the clinical work in the field of radiotherapy could not catch my interest sufficiently. As part of my medical studies, intern- and observerships were mandatory. In 2016, I had the possibility to go to Boston for an observership at the Division of Transplant Surgery, Brigham and Women's Hospital with Prof. Tullius. Here, I got insights into the work of a transplant surgeon and the work of a clinician scientist. I got also involved in the research of his team and became fascinated by the work done on the impact of donor/recipient sex and alloimmunity and have continued working on this topic. Ever since, I follow the plan to become a surgeon and clinician scientist myself. After finishing Medical School, I started my surgical residency in 2019 at the Department of General, Visceral and Transplantation Surgery at the Charité in Berlin, Germany. Here, I have enjoyed the mentorship of Prof. Pratschke and Prof. Sauer and have recently also reached out to Prof. Sawitzki. Besides my clinical work, I have focused on my research interest in transplantation. I also had the opportunity to continue working with Prof. Tullius in his role as an Einstein-fellow at the Charite leading the Vascularized composite allograft (VCA) research group. For 2022, I am also planning to go to Boston again to work with Prof. Tullius research team. Currently I am working on the ICU in our Department, focusing on the clinical care of transplant patients, an opportunity to see the clinical relevance of research in transplantation immunology every day. I wish to further investigate the relevance of sex and age on transplantation outcome and thus do my part in improving transplantation outcomes.
Here are Dr. Martin's thoughts on receiving this award:
'I feel very excited and honored to receive the WIT fellowship award and to be considered capable of being one woman in transplantation who might help to get a deeper understanding of gender dependent differences in transplantation. It provides me the opportunity to develop my own research in the field I'm interested in.'
Dr. Martin is mentored by Dr. Stefan Tullius, Harvard Medical School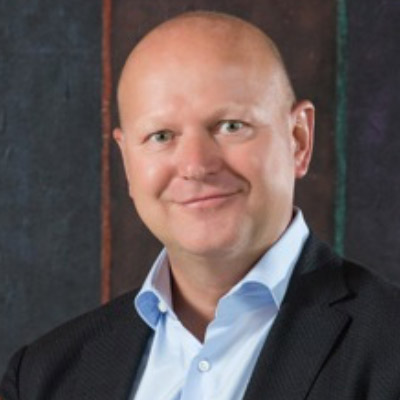 Stefan G. Tullius, MD, PhD, is the Chief of Transplant Surgery. His research career in transplantation immunology covers a period of more than 15 years. His work on chronic graft rejection has contributed greatly to an improved understanding of the pathophysiology of long-term graft failure. His more recent research interests include individualized immunosuppression and the investigation of basic mechanisms of clinically relevant aspects in organ transplantation, focusing on novel routes for the improvement of organ quality.
Women in Transplantation wish Dr. Martin and Dr. Sugianto every success with their research projects!